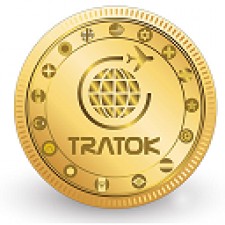 Tratok is about leveling the playing field, making travel easier and available to all.
DUBAI, United Arab Emirates, August 6, 2018 (Newswire.com) - Tratok is about leveling the playing field, making travel easier and available to all, and a natural continuation of this philosophy is to offer a humanitarian angle – offering those who are unable to travel, the possibility to do so. With this vision in mind, the Board of Directors have appointed Nicholas Paillart as Director of Corporate Social Responsibility. "The belief system that led to the creation of Tratok was the need for a fair, equitable and transparent solution for bookings and payments in the travel space, disrupting the existing paradigm to allow both the consumer and the service provider maximum benefit. Offering fair and equitable travel should extend to those who cannot afford to, which is why Tratok has decided to dedicate a portion of its resources to allow those in need to travel, whether for medical or humanitarian emergencies or to facilitate scholarships for the neediest," said Paillart. "We look forward to working with our partners to make Tratok not only a currency of choice but equally a currency of heart."
Nicholas Paillart brings with him over 10 years of loyalty and payments background to the team with a career spanning across Europe, South East Asia and the Middle East. As a Director at Singapore's largest loyalty and payments provider, Nicholas was instrumental in setting up and managing some of Asia's largest loyalty programs in travel, hospitality and banking. He then used his expertise in the Middle East where he formed the backbone for the Middle East's first network dining loyalty program. Nicholas was also hired by MasterCard's Card Services to secure travel and hospitality network cardholder privileges for the Elite and World Elite programs. A member of the Rotary Club of Dubai and Regional Manager for the Bring Hope Humanitarian Foundation, Nicholas never hesitates to leverage his network to secure medical and humanitarian aid for displaced peoples across the Middle East and Africa.
Nicholas also serves as Delegate General of the Souvenir Français, a public utility organization dedicated to honoring and transferring the memory of those who gave their lives for France. Mr. Paillart begins his duties with immediate effect.
About Tratok:
The Tratok token is a unique token which will be used on the Tratok Travel application to make bookings for travel and tourism services. Be it reserving a hotel room, booking a flight or renting a car, this multiplatform application will result in more economical, hassle-free arrangements for clients and service providers alike. By using blockchain technology to disrupt the existing business model, Tratok offers significant advantages over existing conventional platforms. Principally, it lowers transaction fees, eradicates the need for middlemen, saves time on bookings and results in more profit for service providers and savings for consumers. With stakeholder experience as the main priority, the Tratok project seeks to revolutionise the USD 7.6 Trillion travel and tourism sector and set a new standard.
Source: Tratok Ltd
Share: