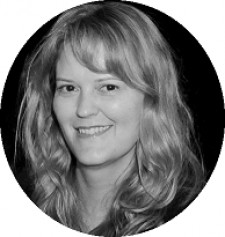 DUBAI, United Arab Emirates, July 9, 2018 (Newswire.com) - The $7.6 trillion travel and tourism industry remains plagued by fraud and long overdue problems as the industry continues to be powered by obsolete mechanisms. Ultimately the victim of all of these problems remains the service providers and consumers who are burdened by the stubbornness of some stakeholders to embrace disruptive and revolutionary technology. As research from the American Hotel & Lodging Association has shown, consumers were defrauded in excess of 55 million times in 2016 by using impersonator websites, being scammed out of close to $4 billion in the process. This is truly an alarming figure, but also is evidence on how lucrative the business can be for opportunistic scammers. Indeed these figures represent a three-fold increase in comparison to the previous year. Being scammed in such a way is economically damaging for consumers, causes lost revenue for service providers and harms the industry.
If being scammed in such a way is not troublesome enough to ruin a dream holiday, there are other concerns which harm the consumer and service provider even when travel arrangements are made through legitimate sources. Consumers are inconvenienced with a lack of transparency on costs, delays with payment, foreign currency exposure and excessive transaction fees. In addition, there are other troublesome factors such as time costs and delays associated with filling out forms, communication problems, greedy "middlemen" and delays and deductions from refunds. Likewise, service providers are plagued with similar problems as well as paying excessive fees to aggregation gateways, who siphon off in excess of 20 percent of revenue in many cases. In addition, with countless service providers competing with their own unique customer loyalty schemes, there is an absence of a truly global and universal rewards program which is of benefit to all stakeholders in the sector.
By leveraging blockchain technology to power a platform that addresses all of these shortcomings, the team behind the Tratok Project has declared war on the problems that have plagued the travel and tourism industry for too long. "These are unacceptable issues that continue to hinder this growth sector," commented Antoinette Breedt in a public statement. The project's Director of Marketing and Public Relations went on to say that "While there is resistance from third parties to hinder the adoption of new technologies as they wish to continue to profit from the price of consumers, these days will soon come to an end. Our feasibility studies have confirmed that the days of third-parties exploiting primary stakeholders are numbered. Our management issues advice to current industry facilitators. Either abandon your current archaic systems, embrace change and treat stakeholders fairly or watch your market share be devoured by disruptive and value-adding newcomers. With the advantages that new advances in technology bring, there is no way for the current systems to remain competitive and they will fade into obscurity despite the sector outperforming."
About Tratok:
The Tratok token is a unique token which will be used on the Tratok Travel application to make bookings for travel and tourism services. Be it reserving a hotel room, booking a flight or renting a car, this multiplatform application will result in more economical, hassle-free arrangements for clients and service providers alike. By using blockchain technology to disrupt the existing business model, Tratok offers significant advantages over existing conventional platforms. Principally, it lowers transaction fees, eradicates the need for middlemen, saves time on bookings and results in more profit for service providers and savings for consumers. With stakeholder experience as the main priority, the Tratok project seeks to revolutionise the USD 7.6 Trillion travel and tourism sector and set a new standard.
Source: Tratok Ltd
Share: